Monthly Archives:
August 2014
Welcome, dear  readers and friends, on the new English page of the MARIE Institut,  dedicated to the  research of Bernadette and Frederic on the Enneagram.
We will publish  posts regularly  to explain all the different aspects on our new Model, on a both theoretical and practical point of view, such as the fundamental energetical basis  of the 3 Centers,  the  correlation between the 9 types with the Hippocratic and the 5 Taoist Elements,  the correlation between the Subtypes and the 5 Jungian Functions, the 5 structures of Character of W Reich, the 5 Wisdom Families of the Buddhist Tradition, and more.
Some other will be on the Homeopathy and Enneagram, but only on a general level.
Some portraits will be proposed  also on this page , in a more practical way
This blog will  go complementary to Enneagram Monthly Group and magazine and will explore in a deeper way some different topic.
Please, feel free to ask us if you want specific subject to be more explained.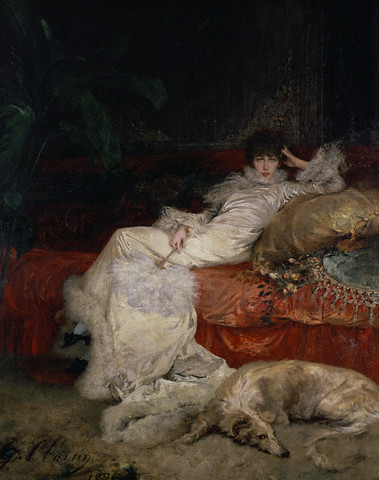 Portrait Georges Clairin
 Sarah Bernhardt's configuration ( 1844-1923 ) :
For us, Sarah Bernhardt's type couldn't be in any cases of a type 4, in which it would have been very tempting to class in for this great artist, whose nickname was "the golden voice", but in the type 7 of enneagram.
Centre : Mental
Type 7
Wing : type 8
Cofix : type 4, et type 8
Subtypes/Elements : Air/Feu